Reading Time:
7
minutes
Brands are spending a lot on social media to drive positive customer experience, better ROI, and brand penetration. With this marketing transformation being introduced by social media platforms—Facebook, Instagram, LinkedIn, Twitter, YouTube, Pinterest, and TikTok—businesses are compelled to experiment with multiple branding strategies to generate revenue or opportunities. You must continuously track, monitor, and analyze their strategies given the daily content published on social media.
Which social media tactics are working? Which platform has the ideal customer touchpoint? Where should your marketing team be focusing their efforts and budget? Answering these questions becomes critical when assessing the success of your social media marketing and honing it for the best results. Quite a few brands feel that reporting metrics such as likes, shares, comments, views, and follows suffices in appraising their social media efforts. But these are just the tip of the iceberg.
Analytics on Social Data
Social Media Analytics is the process of collating and deriving meaningful insights from metrics gathered from multiple social channels. In addition to the earlier mentioned metrics of likes and shares, data analytics also considers data such as keywords, topics, hashtags, and fragments of text in the descriptions (in some cases, visual appeal). These data points can significantly influence your strategies and the overall marketing approach to drive business decisions.
Businesses with a dominating social media presence owe their success to constant improvements in customer experience based on the insights generated from social media data. When shaping a revenue-generating marketing campaign, you must also factor in a unique concept known as social media listening.
Social Listening
Social listening is a process where you monitor every conversation around your brand or industry. It requires tracking mentions and brand conversations to discover opportunities (and act on them) or identify dissent (and employ damage control measures).
The difference between social analytics and social listening is simple. The former focuses solely on public content generated by users, influencers, or the media around your brand. The latter is about analyzing the performance of your company's social media and web presence, including the conversations around your brand, competitors, and more.
With increasing access to the internet and technology, every consumer is now on social media and quite open about their experiences with businesses. Social media analytics enables you to improve these experiences and also,
✅   Understand the target audience and their choice of platform
✅   Identify trends or patterns
✅   Measure content performance
✅   Receive feedback on a product/service
✅   Review brand positioning
Though not a nascent approach, more businesses are now turning to social data analytics to influence their marketing decisions, define processes for reputation management and plan launch strategies.
The Benefits of Social Data Analytics
Social data analytics plays a crucial role in identifying deeper KPIs like why a piece of content is performing well when your target audience is active on social media and how the audience feels about your brand or offerings.
Measure & Maximize ROI
Over 84% of marketing teams are under pressure to justify their campaign spending and budgets to prove ROI, according to a survey by Allocadia. This emphasizes the need to invest in social data analytics to evaluate the performance of marketing strategies. Tracking, measuring, and analyzing KPIs will give everyone access to a transparent and data-backed scenario. It enables teams to effectively calculate ROI and maximize the same by reshaping social media campaigns.
Make Better Decisions
Thousands of posts are being published every hour on social media, and there is a fair chance of your content getting lost in the crowd or not reaching as many people as it should. Social data analytics can assist you in understanding the reasons for your content's performance limitations, like missing keywords, wrong publishing time, improper distribution format, etc. Through a deep dive into your data, you can come up with mishaps and fix them to make better strategic moves. Social listening can be an asset when understanding the market pulse and customer perspective, which can be leveraged to make key business decisions.
Compare Social Media Performance
Business context and relevance are key factors for any successful business. Social data analytics can help understand market trends, competitor moves, and audience reception. These data points can help you compare your social media strategy against your competitors and understand its relevance in the existing market environment.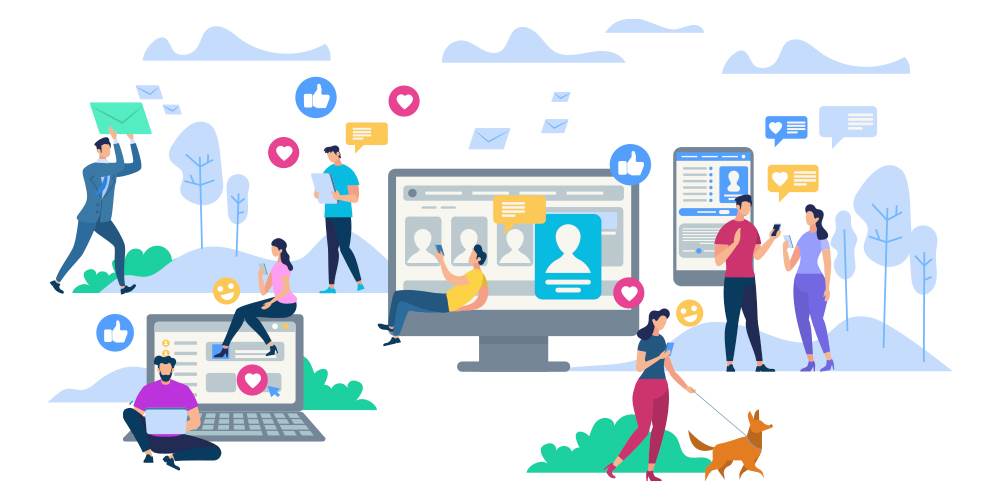 Refine Overall Efficiency
A thorough analysis of social media information can help you ensure that you are well-placed to tackle market shifts and take care of inventory management, cost, and resource optimization. In addition to this, you can use these metrics to appraise your marketing teams, understand gaps in terms of skills and resources, tune processes by removing bottlenecks, and more. 
Reports Derive from Social Media Analytics
Social data analytics generates many insights for business leaders to act on and improve their organizational goals. However, you need to take a goal-oriented approach when generating reports. Your goals can be to increase revenue, identify the target audience for a new offering, find the ideal platform to run campaigns on, etc. Below are the reports that you can derive to leverage data analytics fully.
Audience Analytics
This report gives a detailed account of a brand's followers across social media platforms. You can use this information to ensure that your brand positioning, offerings, and messaging match your audience's personas and interests if you are building a community of users that you want to. Having a well-defined target audience can greatly benefit you in saving campaign costs.
Also check out our Analytics tool.
Performance Analytics
Although businesses generate a common report every month, they just scratch the surface. To get a holistic view of how your social media approach is performing, you need to track and measure factors like interactions with your content, clicks, impressions, new accounts reached, click-through rate, and follower growth over time. Analyzing these metrics will give you an understanding of the flaws and fixes needed to boost ROI. You must also look at your social media performance through your competitor's lens. You need to assess how their strategy is working in beating the competition and attracting new users.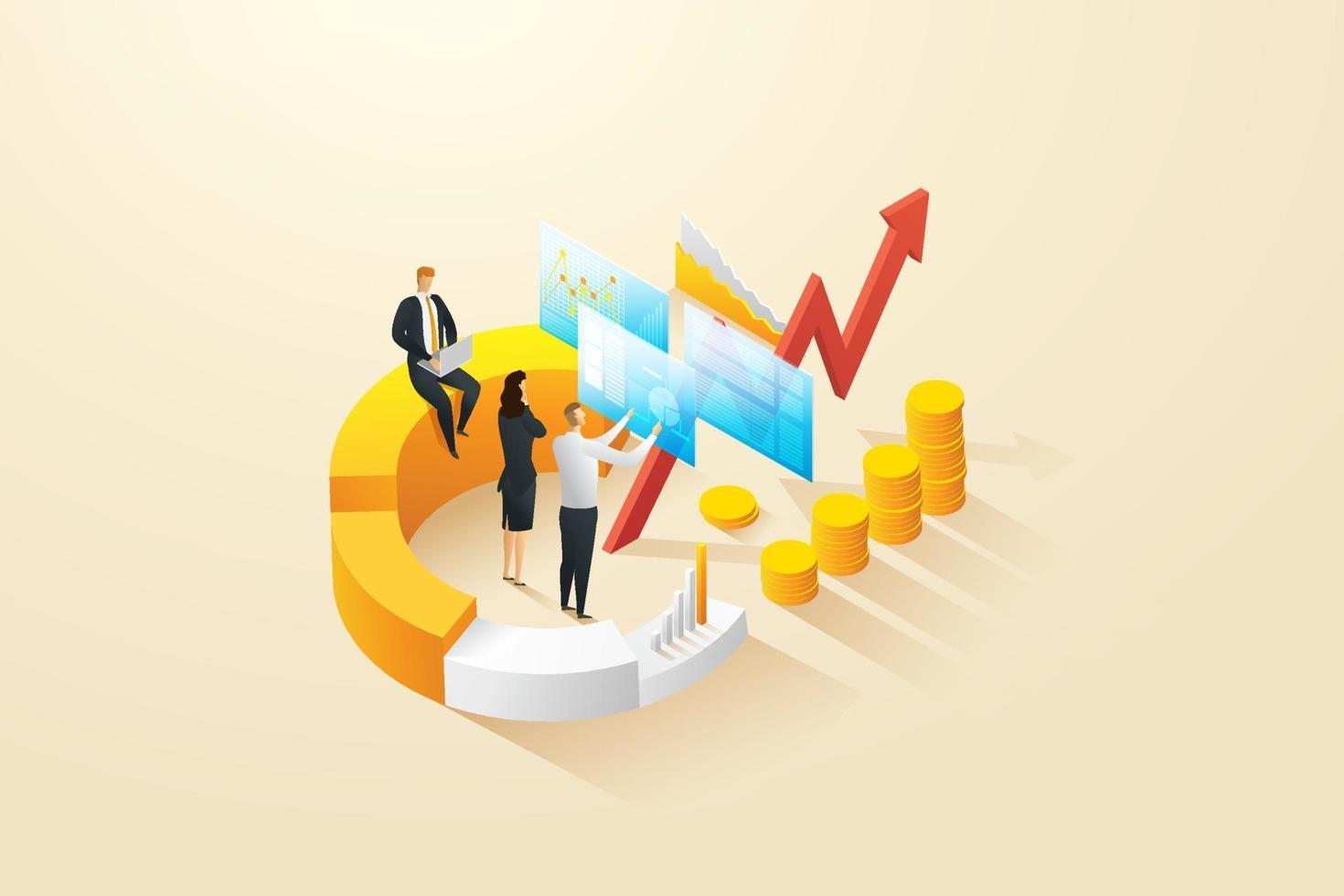 Paid Social Media Analytics
Brands spend a lot of money on paid campaigns across social media platforms to continue being relevant in this tough market ecosystem. Monitoring, measuring, and analyzing data for paid campaigns become even more critical because it is rather tough to execute a strategy that works better than the competition. You need to regularly look at the key metrics and fine-tune your campaigns to generate maximum returns. Some of the KPIs that need to be tracked include total spend, clicks, click-through rate, cost per click, cost per acquisition, campaign ROI, and total spend. Efficiently analyzing KPIs will tell you the health of your campaign and the potential to increase the budget for improved value generation.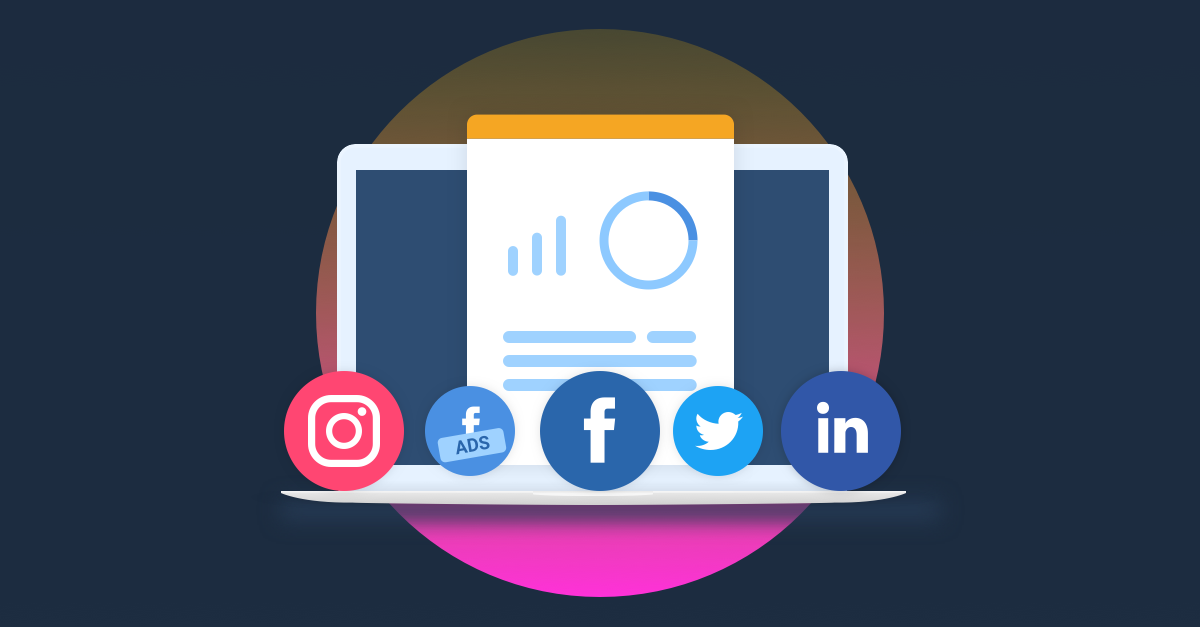 Customer Experience Analytics
Customers connect and engage with brands on social platforms, expecting the fastest response to their queries. Users commonly reach out to brands on Twitter, Facebook, and Instagram any time they face an issue with the brand. If you fail to respond to their grievances in time, the issue could snowball into a crisis. Therefore, it is important to measure the median response time, track audience pulse, and understand brand reputation through social listening. 
Influencer Analytics
Influencers are everywhere on social media, and many brands rope in multiple social celebrities to promote their offerings. The willingness of brands to engage in such an expensive marketing approach is owed to its quick outcome. You could see users interacting on your social profiles within hours of influencers posting about your brand. However, to realize such magical results, you need to be very smart in picking the influencers. When selecting the social brand ambassador, some of the KPIs to look at are the rate of engagement (interactions per 1,000 followers), relevant audience size, social media activity (number of posts, type of content published, etc.), and past collaborations. 
Conclusion
Social data analytics is important for businesses to see how effective their marketing efforts are. Regular data analysis can tell brands what they're doing well, things that aren't working for them, and how to optimize costs and refine social media strategy.
However, collating data from different channels and tracking and identifying trends could be overwhelming. This is the reason why most businesses use social media analytics software. Brands can get a holistic and one-window view of analytics across every social channel with the right software.
Konnect Insights can help you build an intelligence hub to make informed decisions. With attractive visualizations and a user-friendly dashboard, you can understand your overall social performance in-depth.
Tags: Analytics, Consumer Analytics, Consumer Insights, customer analytics, Customer Ex, customer experience, Customer Experience Analytics, Customer Insights, Data Analyics, Data Analytics, Digital Marketing, Influencer Analytics, Influencer marketing, Marketing, Paid Media, Paid Media Analytics, Performance Analytics, Social Analytics, Social Data, Social Listening, Social Media