Reading Time:
7
minutes
Instant delivery platforms should utilize social listening to leverage their businesses and improve brand awareness and visibility. 
Social listening is an essential tool that assists instant delivery platforms in assessing customer needs, social sentiment, brand mentions, and more so that brands can devise successful marketing campaigns. 

Instant Delivery Platforms 
Instant delivery is a new trend that has gained importance in recent years. There are instant delivery platforms that focus on delivering food and groceries. Some instant delivery apps promise delivery within 10 to 30 minutes, some deliver within 2 hours, and other instant delivery apps offer same-day delivery.
These companies can deliver within the specified timelines with the help of fulfillment centers that are strategically placed in the areas around the target customers. Swiggy, Instamart, Zepto, Blinkit, and Dunzo Daily are some of the popular Instant Delivery platforms. These platforms can improve their businesses with social listening.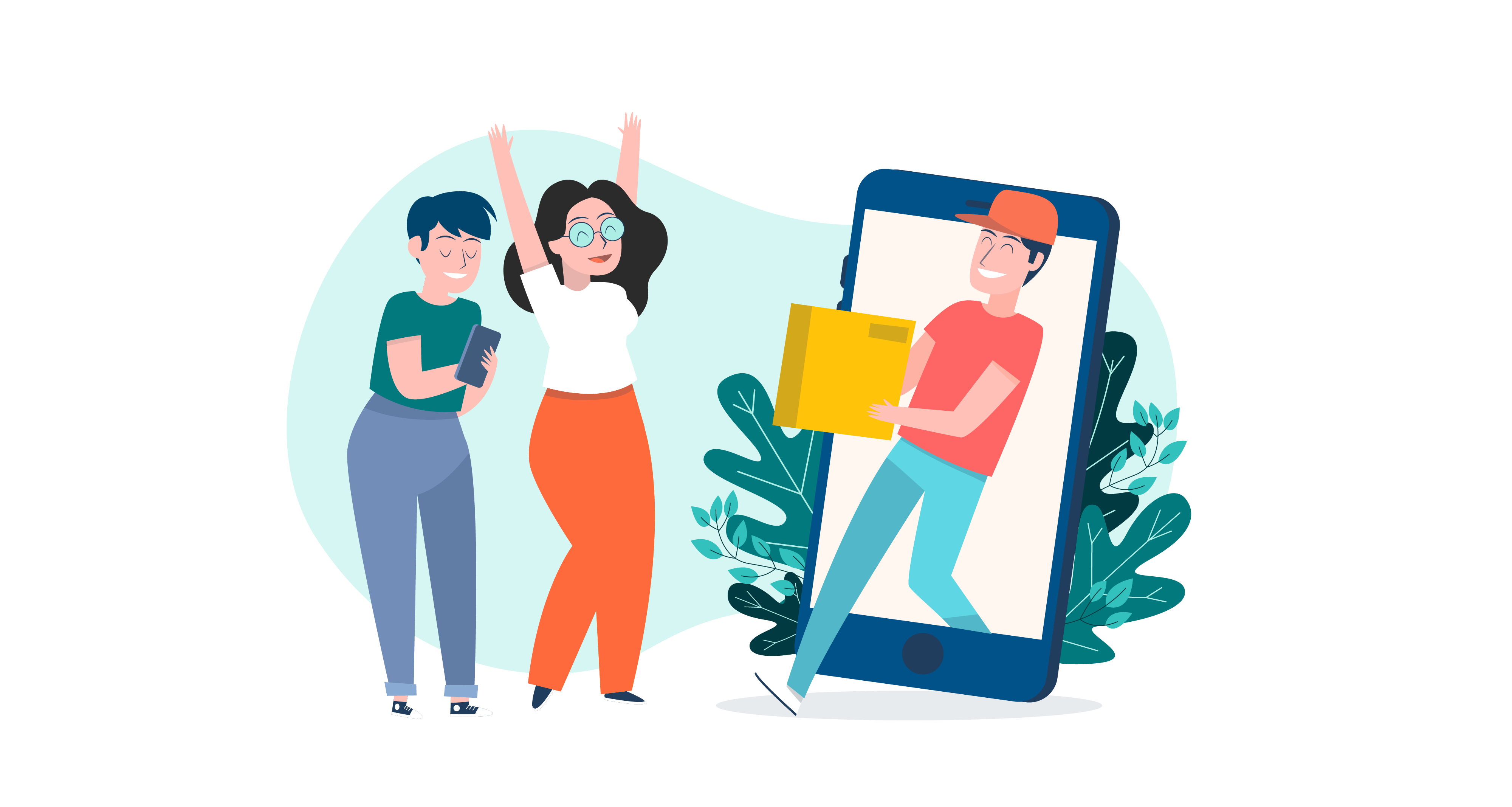 Instant delivery platforms come in handy in several situations:
✅   We may want to prepare a quick meal and realize that a few items are missing.
✅   We could be returning home from a family function and need to prepare a meal at home after being exhausted. Ordering groceries on your way home will save time and assist you in cooking.
✅   We may sometimes decide to cook our favorite recipe instantly, and instant delivery platforms help us in the process.
Read Also – Everything You Need To Know About Social Listening
Why do instant delivery platforms need social listening? 
Social listening tracks social media platforms to identify any conversations regarding our brand. It allows us to analyze these conversations for any insights and opportunities to act upon them. Social listening allows instant delivery brands to interpret how people feel about our brand. It can signal any changes in the way people think about our brand, so we can respond to the changes right away. 
Social listening benefits instant delivery platforms in the following ways: 
Understanding and keeping the customers engaged 
Social listening helps understand the customer's needs, interests, and pain points. We can find out if our customers have tweeted about our products or services and encourage them to continue to use them. Social listening helps instant delivery companies learn what the audience thinks about certain products and services. Swiggy Instamart uses posts of various formats to keep the customers engaged:
Listening to what customers say about our competitors 
Social listening allows us to know what our customers are saying about competitors. It gives us important insights, and we can discover new opportunities to improve our business. 
Product Intelligence 
Social listening allows instant delivery platforms to learn what is great about our product and what is not working for our consumers. It will enable us to correct the situation by resolving the customer's problems. Consumers have a good opinion of brands that respond to their queries and comments.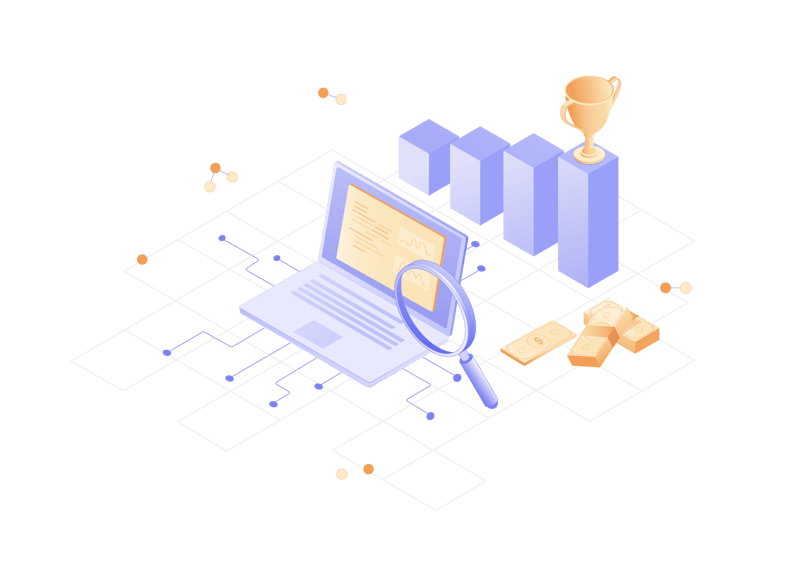 Recognizing the demand for new products on instant delivery platforms 
Social listening allows instant delivery brands to identify the products that customers need so they can add those products to their instant delivery app. Social listening also enables us to monitor our competitors' brands and identify their strengths. It gives us the option to track what consumers may not like about our competitors, thereby helping us offer solutions to consumers based on this knowledge. 
Finding new customers 
Social listening can direct us toward people who are looking for products. Social listening tools allow us to find qualified leads. The tools point us to people who are dissatisfied with our competitors' services. We can use this information to offer better products and solutions to consumers regarding delivery times and the quality of products on the instant delivery platforms. 
Discovering shifts in social sentiment 
Instant delivery platforms can benefit from social listening as it can also indicate any changes in consumers' attitudes towards our products and services. If the social sentiment is low, companies can make immediate changes by removing the post that has caused problems or apologizing to the customers who have complained, and taking prompt corrective action to change the customers' opinion about our brand. 
Here is an example of how Zepto responds to consumers' complaints on social media to resolve their problems so as to change the consumer's opinions and provide good customer service. 
Recognizing opportunities for collaboration 
We can monitor social conversations regularly to identify the people in our industry and collaborate with them. Social listening allows us to join online communities that are relevant to our space. Through social media listening, we can find people who love our brand and advocate our products to their friends, families, and followers. It allows you to connect with them and improve brand visibility. 
Designing a better content strategy 
By learning about our audience, we will be able to design and implement our social content management strategies effectively. Social listening allows us to learn about the most popular topics and hashtags amongst our target audiences. This allows us to design our content around these topics and hashtags. Brands can post various content formats such as memes, videos, blogs, infographics, and reels. 

Tracking brands' mention 
Tracking brand mentions is one of the key benefits of social listening. It allows us to identify all comments related to our brand. Social listening allows instant delivery brands to acknowledge positive mentions and respond to negative comments with assurance to resolve their problems, tackling negativity to convert the experience to a positive one. Social listening can help us control the spread of negativity about a brand. 
Creating better marketing campaigns with great offers and deals 
Social listening allows online instant delivery platforms to create marketing campaigns with offers and deals based on the consumer's wants. Marketing strategies can be developed as per the consumer's needs and deployed effectively. 
Identifying User-generated content 
Consumers love to share photographs and videos of their new purchases and exhibit their excitement about their newly owned items. They post pictures or videos of unboxing and using our products. They even post texts about the brands that they purchase. This content that is shared proactively by the consumer can be classified as user-generated content.
User-generated content allows our brand to recognize the topics that customers are interested in. It helps us to monitor social sentiment and track our competitors. Brands can engage consumers in conversations through user-generated content. 
Identifying influencers to promote our brand 
https://www.youtube.com/watch?v=o-GVUTTnbkc
Social listening allows us to identify influencers who would be able to spread the good word about our brand amongst their friends and followers on social media. Influencers with millions of followers could be expensive. Micro-influencers with a few thousand followers will do nicely to improve our brand's visibility and awareness and improve customer relationships.
Swiggy Instamart features YouTube videos titled "Inside My Kitchen" with well-known personalities. One of the videos features actor Shruti Hassan. In the video, the actor allows her audience a glimpse of her pantry, mug collection, and her collection of teas. The video has more than half a million views, increasing the brand's reach manifold. 
Identifying and joining online communities specific to instant delivery platforms 
Social listening allows us to identify the communities where our consumers are participating, and it gives us an opportunity to join in the conversations and build customer relationships. Brands can organically participate in the target consumers' discussions by encouraging them to achieve their goals or wishing them good luck for any upcoming events in their lives. This increases brand awareness and visibility and creates a good impression of the brand. 
Conclusion
Social listening is a powerful tool that helps assess consumers' thoughts about our brand. Instant delivery platforms can benefit from social listening in many ways. Social listening helps us to understand the customer and keep them engaged. It gives insights into what customers like or dislike about our brand.
It allows us to monitor our competitors and helps us design marketing campaigns to stay ahead of the competition. Several social listening tools are available that assist online instant delivery platforms in recognizing the demand for new products, finding new customers, and monitoring social sentiment regarding instant delivery applications. It also allows us to detect any shift in social sentiment and take corrective actions to stop people from spreading negativity about the brand. 
Social listening facilitates brand mention tracking and helps to identify user-generated content that highlights the instant delivery apps and improves brand awareness and visibility. Social listening helps us identify the people talking about our brand and take advantage of influencers who will be keen to promote our brand and ensure that our campaigns reach thousands of people.  
Social listening also helps to identify online communities related to instant delivery platforms so we can join in the social conversations within the community. Instant delivery platforms should incorporate social listening and deploy social listening tools to promote the brand and improve business. 
Tags: Digital Marketing, Instant Delivery, Instant Delivery Platform, Marketing, Product Development, Product Intelligence, Q-Commerce, Qcommerce, Quick Commerce, Social Listening, Social Media, Social Media Marketing