Reading Time:
5
minutes
"When you talk, you are only repeating what you already know. But if you listen, you may learn something new. " – Dalai Lama.
This adage cannot be truer for market research and customer relationship management (CRM) in business. Social listening, to be precise, forms the foundation of an effective customer experience, customer service strategy, and customer relationship management. It can prove to be one of the strongest tools to carry out market research and drive your business growth.
However, most businesses fail to understand social listening or the significance of implementing it in their business. Consequently, they fail to understand the wants of their target audience. This eventually leads to poor sales and business decline.
If you are facing such an issue, we are here to help you out. In this article, we have discussed:
✅   What is social listening in CRM?
✅   Why is it important for market research and CRM?
✅   The benefits of social listening, and
✅  Tips and tricks for better customer service
Let's begin.
What is social listening in CRM?
Social listening in CRM refers to being completely focused on what the customers have to say about your products and services, the exact words being used, what those words mean for your business, and providing a response to the customer that validates their feedback in an empathetic manner.
When you listen to your customer, you don't just hear the words they are speaking. Rather, you focus on and understand what the words mean the tone of the speech, and the emotions behind them.
However, social listening for market research and CRM processes is easier said than done. The process of discovering and analyzing what is being said about a company, product, or organization on the internet is known as social listening.
Brands can leverage social listening by better understanding the conversation around their brand, its products, and its services. It offers organizations vital consumer insights that they can use to assess brand awareness and enhance the brand and its offerings.
Whatever the case, incorporating social listening and social media customer service is important. Here's a look at why.
Why is social listening important for market research and CRM?
In simple words, social listening is important because your customers want to be heard, understood, and valued. When customers give their feedback regarding your products or services, they want it to be taken seriously. They also expect you to respond empathetically.
They want you to implement their suggestions in your business practices and operations. If they don't feel like they are being valued, it can make them frustrated. They can even desert you and switch to using your competitors' products and services.
Social listening helps engage with the customer in a better way. You can truly understand their problems and help them. This makes them feel valued and a part of your business, resulting in trust and loyalty from them.
You can have enhanced in-depth insights, better customer communication, and improved CRM, which can lead to exponential business growth.
What are the benefits of social listening?
Social listening for market research and CRM not only helps improve customer service but also provides a ton of other benefits, which are discussed below.
Campaign analysis gives information on how a certain marketing campaign engages with social media users. Based on social media conversations, competitive research sheds light on how competitors are performing.
Monitoring allows a brand to examine how customers engage with a particular piece of brand content. When a brand uses attributes such as hashtags to listen to conversations involving its sector, industry trends emerge.
Companies may leverage the conversational insights obtained by social listening to improve their strategy toward their customers and potential target audience. For example, if there is a bad conversation about a certain marketing campaign, a brand can act on the conversation quickly. It may also leverage the data to create stronger marketing campaigns for the future.
If the conversations about a competitor are good, the company's conduct may become different and stronger than those of the competitors. Using social media conversations to gather social intelligence is a fantastic technique to evaluate actual audience attitudes and reactions.
Read Also – Spy On Your Competitors Using Social Listening And Analytics
Now that you have understood what social listening is, its role in CRM and market research, and its benefits, let's take a look at some social listening tips and tricks.
Tips and tricks for better customer service
As mentioned earlier, active listening seems easy, but it is not. Most people struggle with listening, and this can impact your CRM. To help you out, we have provided some easy active listening tips and tricks that can help improve customer service and CRM. Good customer service builds great customer relationships.
Focus on what the customer is saying
Always focus on what the customer has to say about you rather than what you are going to say in return. This helps you get a better understanding of how they feel about your business.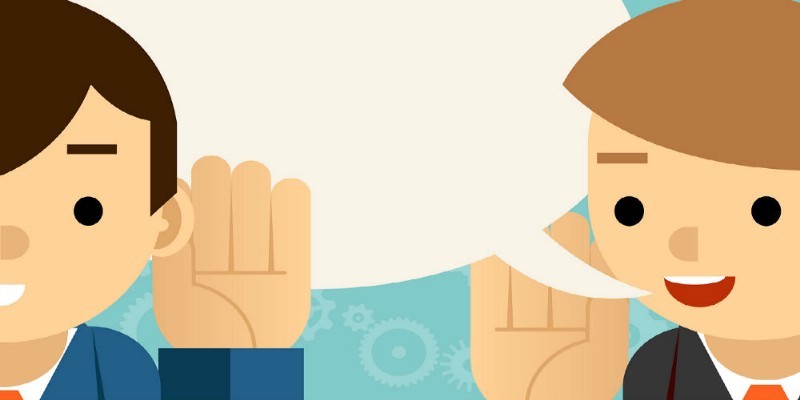 Also, focus on what the customer isn't saying
Pay attention to non-verbal cues to better understand your customers. This includes noticing their body language, tone of speech, and facial expressions, among others.
Don't interrupt the customer
Always let the customer complete what he is saying rather than interrupting them midway. Even if you have any related questions, wait for the customer to stop and then ask them. This helps improve the customer experience and shows that you value the customer.
Take quick notes
Taking notes is a helpful exercise as it can help you remember important things when you need them later. However, don't get distracted by what the customer is saying when preparing notes.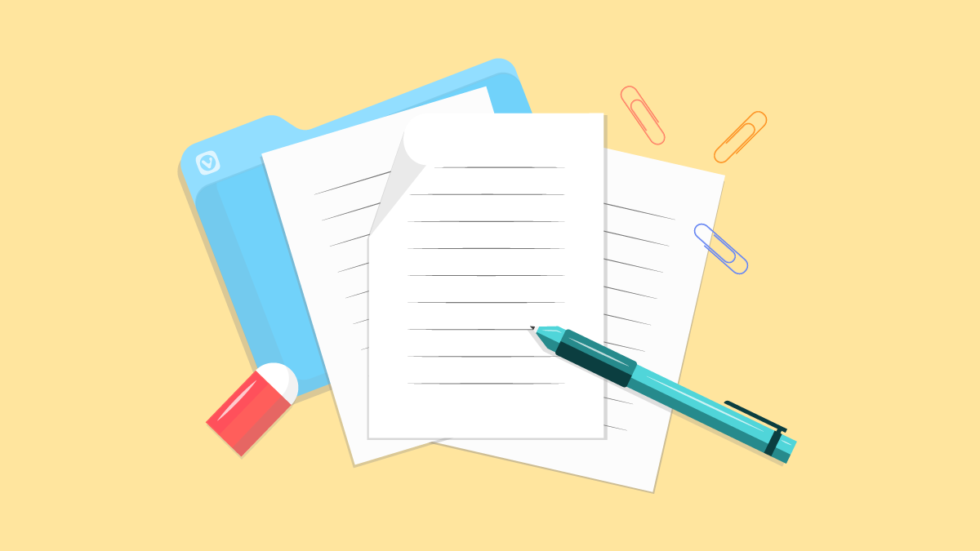 Ask questions
You need to ask follow-up questions to better understand your customers. You can use a mix of open, closed, probing, and clarifying questions to gain more clarity on the customer's opinion.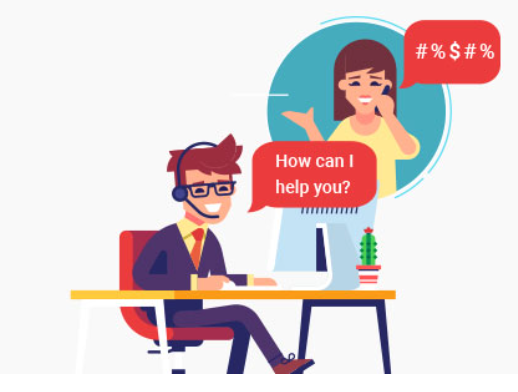 Repeat, repeat, repeat
Repeat and paraphrase what the customer has said to confirm that you have the correct information. This also showcases your listening skills and attentiveness. This, ultimately, enhances the customer experience.
Don't take things personally
Customers often vent their anger on customer service agents. However, instead of becoming angry or frustrated, try to stay calm. Their opinions are about the company, products, and services. There's nothing personal!
Be empathetic
We have already discussed the importance of empathy in market research and customer relationship management, and its importance cannot be overstated.
Conclusion
Social listening is a crucial part of developing strong customer relationships and effective CRM. It can help transform a mediocre experience into an outstanding one for both the customer and the business.
We hope this blog helped you understand social listening and its role in research and CRM. We believe the tips mentioned will help you improve your social listening skills and lead to business growth.
Tags: CRM, customer care, customer experience, customer relationship, customer relationship management, Customer Service, customer support, Market Research, Social Listening