Reading Time:
10
minutes
Organizations are constantly figuring out ways to become more customer-centric, and the results of this strategy are quite positive and self-evident. However, crafting a customer-centric marketing strategy is not a simple undertaking; it requires the involvement of each department for its successful execution.
The objective of creating a customer-driven strategy is to put emphasis on providing the best customer experience. A well-planned customer-driven marketing strategy takes into account the fundamental stages before, during, and after an individual buys a product or a service.

Why Is A Customer-Centric Marketing Strategy So Significant?
The primary goal of a customer-centric strategy is to provide value to your customers.  Using this approach, you essentially become a magnet that attracts new clients and prospects. The key justifications why a customer-driven strategy is significant are as follows:
Increase the lifetime value of customers.
The customer-driven strategy incorporates recognizing market segments and creating campaigns that focus on a specific customer base. It helps you deliver a unique selling proposition to the right clients. Thus, it helps you retain your customers for a lifetime.

A bigger customer base
Creating a customer-centric marketing strategy provides customers with the specific value they are searching for. Assuming that you succeed in impressing your clients in the first attempt, your customer base would increase tenfold due to new referrals and word-of-mouth advertising.

Build Customer Loyalty
Brand-loyal customers are more likely to buy habitually from their favorite companies. With a customer-centric marketing strategy, you can analyze all your customer data and use it to develop a more effective and pleasant experience for your customers.
It is an important factor that helps in delivering satisfying experiences that boost your income and increase the brand loyalty of your customers.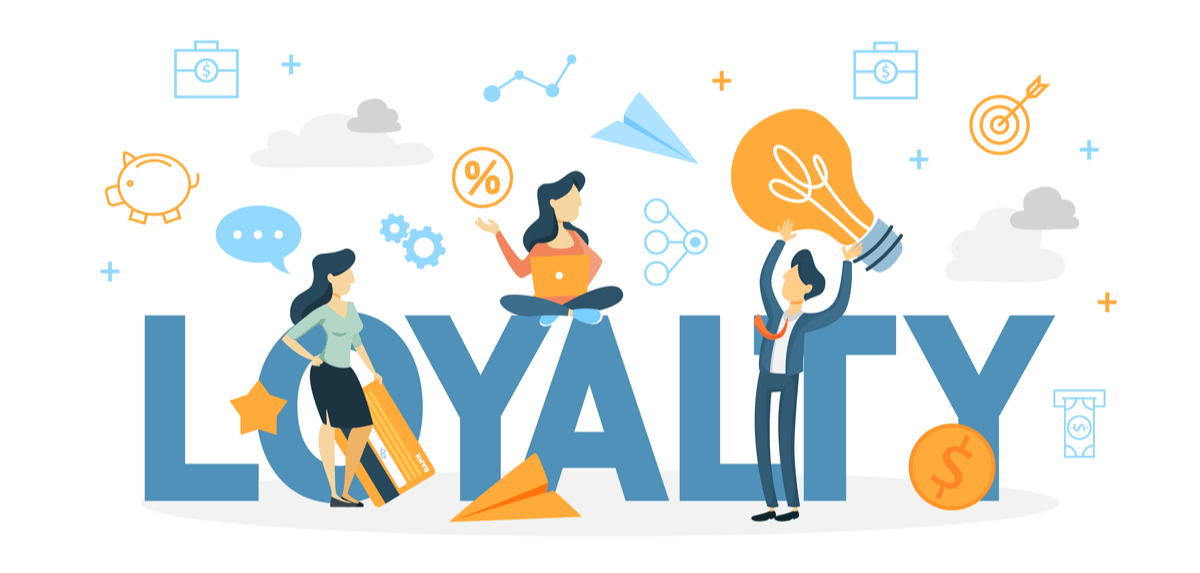 How To Craft An Effective Customer-Centric Marketing Strategy
The following are some of the ways in which you can create a successful customer-driven marketing strategy.
1️⃣   Begin With The Senior Authorities
A change in organizational strategy is more powerful if it is supported by top-level leaders. Teams motivated by their leaders will flourish in a climate where they feel appreciated and encouraged. Thus, they'll deal with the customer experience with similar care and understanding.
The primary expertise needed for this motivational initiative is "centeredness," which is characterized as "a perspective that empowers leaders to stay composed under pressure, empathize with, and connect with customers on a deeper level."
These are the characteristics vital for developing customer-centricity. When the top-level leaders embody these qualities, employees feel confident that mirroring this approach will help their customers too.
2️⃣    Understand your customers.
Acquire a superior understanding of your customers by carrying out the following tasks:
✅   Run surveys asking customers for information about the quality of your product, your organization's strengths, where it can improve, and how they prefer to interact with your brand.
✅   You can conduct personal interviews with your current and previous clients to get detailed information about their experience with your organization, why they decided to stay loyal, or why they left.
✅   Utilize data from analytical tools to understand the behavior of your customers.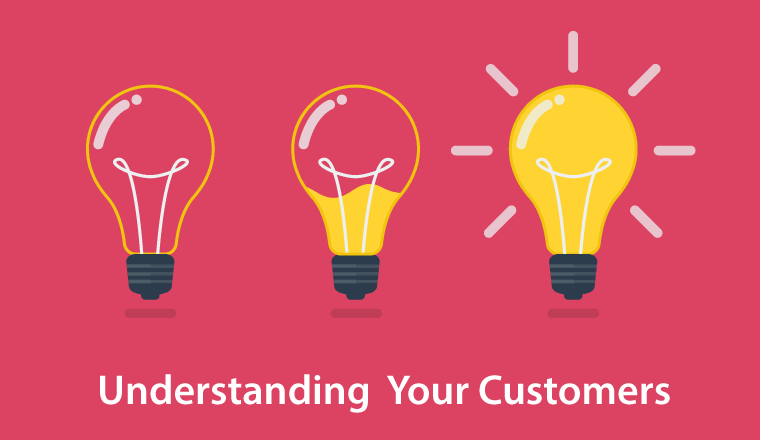 ✅  Track social media insights to learn what individuals are saying about your business on various platforms. For instance, if your clients are unhappy on Twitter about how hard it is to navigate through your website, it could be an indication that you need to update your website.
✅   You can likewise figure out what type of content your customer base would like to see on your social media channels. You might have observed on Instagram that followers appreciate behind-the-scenes videos, while on Twitter, followers appreciate learning more about your company.
✅   Apart from this, buyer personas can also enhance your business by helping you to address different customer segments. Using information-driven research is one of the best ways to understand your ideal audience and what prompts them to buy your products. The information acquired from various platforms and sources helps you get a precise understanding of your ideal customer.
3️⃣   Segment Your Audience
Audience segmentation assists you in upgrading your vision to understand your audience distinctly. It is essential in the digital age since customers are more enabled than ever before. They are making buying decisions at a quicker rate than at any other time in recent memory.
Thus, the primary undertaking for digital marketers is to capture them in the middle of their buying decisions. To do this, you have to comprehend the manner in which your audience thinks, believes, and ultimately acts.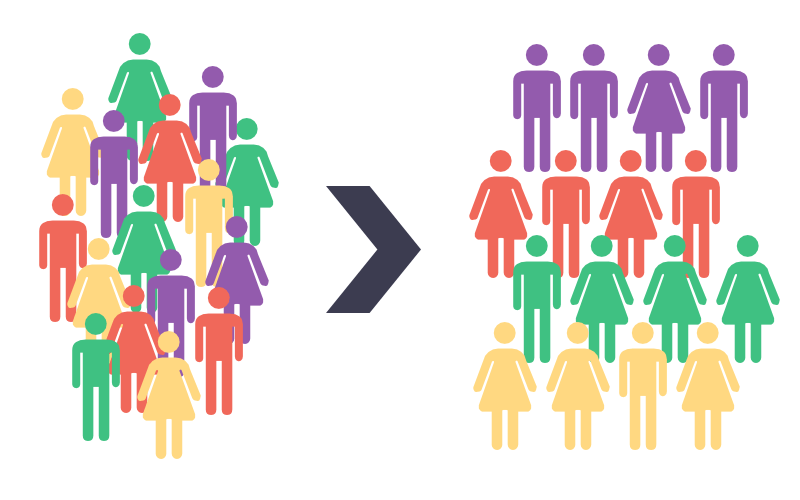 Focusing on the right market is essential for a customer-centric marketing strategy. Here are the critical advantages of segmentation to further developing customer experience (CX):
✅   Developing customized marketing campaigns to easily match your products to the needs of a particular customer segment is a must.
✅   Improve your advertised products. You can utilize market segmentation to recognize what works and what doesn't work for your business and change your approach accordingly.
✅   Empowers you to retain more clients by offering products that appeal to the particular customer segment across their lifecycle.
4️⃣   Storytelling
Storytelling has existed for eons and is one of the best ways to communicate and connect with your audience. Furthermore, marketing involves being constantly engaged with both prospective and current customers.
The storytelling behind an effective customer-centric marketing strategy is crucial for capturing an individual's attention. It must be:
✅   Instructive
✅   Engaging
✅   Moving
✅   Disturbing
✅   Astonishing
✅   Or, on the other hand, all of the above!
Strong storytelling doesn't concentrate on measurements or data to show how a product works. It speaks about you, and that's the ultimate differentiator. It is something that differentiates you from your rivals.
5️⃣   Connect With Your Customers In Their Inbox
Perhaps the most ideal place to reach and understand your clients is their mail inbox. Sending them personalized emails can assist you with understanding what really matters to them, what their inquiries are, and what type of content they prefer.
One method for building your email list is by adding lead magnets to your social media accounts and website pages to acquire their email addresses, names, and telephone numbers.
You can personalize the email by:
✅   Add the customer's name
✅   Involve a value proposition or a complimentary gift
✅   Utilize engaging language
✅   Add a strong call-to-action
Having an email list is crucial for planning out an effective customer-centric marketing strategy. Ensure that your email campaigns are regular and well-timed by setting up lead nurturing tools that take your customers on a personalized journey.
6️⃣   Upgrade Your Digital Systems
To serve your customers in an ideal manner, it is critical to have digital frameworks set up that can run all aspects of your business effectively. It sometimes implies upgrading your single social media platform. Other times, it implies getting a complete digital makeover.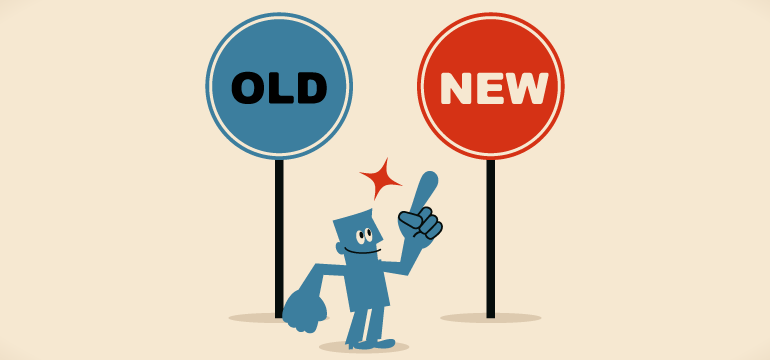 Depending on your needs, you can hire a digital transformation agency to implement these changes. They will ensure that all your digital frameworks, such as your website, CRM, specific webpages, chatbots, and social media, are working properly to ensure a seamless experience for your customers.
7️⃣   Content Optimization
To excel in the competitive world of digital marketing, it is imperative to optimize your content so that customers can effortlessly find you.
The following are some of the content optimization tips:
✅   Make an information base with focus keywords. Keep in mind that an information base is a collection of articles with applicable advice, suggestions, and concise examples.
✅   Acquire backlinks by composing guest posts for various B2B brands.
✅   Create content that revolves around the most searched terms that offer value to your readers.
✅   Ensure that your content is optimized for both computers as well as smartphones.
✅   Review your current content. Streamline, update details, and remove obsolete data to freshen up your content.
✅   Add a clear call to action button to your website and social media accounts.
8️⃣   Keep Your Strategy Ever Evolving
Just like other strategies, customer-centric strategies aren't something you can set up and neglect. Remember that as your business evolves, so will your clients. Ensure that your customer-centric marketing strategy evolves with the changing times.
Assess the experience of your customers at each and every phase of their buying journey. You might observe that a few strategies work better for some customers than others. Thus, your strategy has to continuously keep on evolving.
Pay close attention to your customers and look out for any changes in their likes and dislikes. This knowledge, alongside industry trends, can assist in accelerating your growth immensely.
Marketing Examples That Are Customer-Centric
Target
Target, a big-box retailer, was widely praised during the unprecedented times of COVID-19 for its response management. They put their employees first with increased benefits and came up with drive-up options for their customers. 
They also raise awareness about social issues by highlighting and partnering with POC designers to create a diverse range of product offerings.  
Nike
Nike continues to push boundaries and think outside the box in the design, development, manufacture, and global marketing and sales of footwear, clothing, equipment, accessories, and services.
Its app provides recommendations via chat and connects visitors to in-store events and activities. They are also expanding their Nike Live stores, which include a shoe bar and consultations.
Starbucks
Starbucks Corporation is an American multinational with the world's largest chain of coffeehouses, with over 30k+ stores in 80 countries across the globe. The coffeehouse giant shifted its focus from in-store eating to increasing its drive-thru and delivery options. They also started strengthening their app and reward programs through their cutting-edge "Deep Brew AI" technology, enhancing operations and allowing their employees to best serve their customers.
They even went ahead by personalizing the customer experience for each and every customer based on their unique interests, behavior, and spending habits. They collected a massive pool of data and analyzed it for consumer spending and preferences.
The AI proposes food and beverage options based on prior orders and trends, and it can also make tailored deliveries. By delivering real-time triggers and push alerts, Starbucks strengthens its relationship with consumers. Buyers like that the company responds to their interests and provides them with a personalized and outstanding customer experience.
McDonald's
McDonald's Corporation is an American international fast food corporation that is expanding its brand by using strong digital solutions. They are providing quicker and more customized services.
By including kiosks and smartphone orders, they are proving the ease of ordering food online and offline. They also created a new team to focus on providing exceptional customer experiences to their customers by employing 260,000 people throughout the COVID-19 outbreak.
Mastercard
For its adaptability and teamwork, Mastercard was named an MIT Culture Champion. The company is focused on fair pay, including employees in philanthropic activities, and promoting STEM initiatives for women. For customers, Mastercard leverages technology to make transactions easier and to optimize the experience.
Shopify
Fast Company named Shopify the #1 most innovative company during the COVID-19 crisis. The Canadian e-commerce company swiftly pivoted to provide tools to help small businesses switch and adapt to e-commerce platforms. It promotes local businesses on its app and has created a TikTok plug-in to enable shoppable commercials.
Calendly
Calendly is a modern and sophisticated scheduling software that makes it simple to "find the time." When communication is effortless, your teams can do more. Calendly was founded to address a frequent corporate issue: the difficulty of arranging meetings and appointments. Companies may easily plan any form of meeting or appointment thanks to the simplistic UI. Calendly had rapid development throughout the COVID-19 pandemic as companies and teams started working remotely.
Apple
Apple was a pioneer in the COVID-19 pandemic outbreak. They donated millions of face masks. They even collaborate with Google to spearhead contact mapping activities and provide unlimited paid sick leave to their entire retail workforce. Apple also announced DIY ("Do It Yourself") repairs in the year 2021 in order to provide consumers with faster customer service and a better customer experience.
Google
Google led contact mapping efforts via Google Maps. They tracked COVID-19 cases using Google Maps and established a fund to let their employees take paid vacations or leave if they are tested  COVID positive. They even gave $800 million to small businesses and healthcare groups during the pandemic. Google also assisted in preventing the spread of false and misleading information.
Airbnb
Airbnb usually provides their houses and infrastructure for lodging during unprecedented times. They have provided something like 100,000 places for healthcare personnel to reside during the pandemic. They are paying the bills of thousands of Ukrainian refugees. When travel became scarce, Airbnb turned to digital encounters to further its aim of connection and inclusiveness.
Final Thoughts
Crafting a successful customer-centric marketing strategy will be effortless if you are aware of:
✅   Who is your target audience?
✅   What do they admire about you?
✅   What are their pain points?
✅   Which pain points can be effectively solved? 
Creating a customer-centric marketing strategy is undoubtedly one of the best ways to remain competitive, persuade the optimal customers, and further develop your customers' lifetime value.
When you prioritize your client's needs, every aspect of your business transforms. Thus, it is pivotal for you to craft a marketing strategy that focuses not on your needs but specifically on your customers' needs.
Providing value to your customers is an important way to achieve long-term organizational success. Concentrate on their needs while crafting your next marketing strategy, and they'll come back for more!  
Tags: Brand Marketing, Brand strategy, branding, Content Marketing, customer analytics, customer engagement, customer experience, Customer Experience Management, Customer Service, CXM, Digital Marketing, Digital marketing strategy, Marketing, Marketing strategy, marketing trends, Online Marketing, Online Reputation Management, ORM, Social CRM, Social Media, Social Media Marketing