Reading Time:
6
minutes
"Focusing on the customers makes a company more resilient" – Jeff Bezos
The experience provided by a brand to a customer during the whole relationship of a product/service is CX. A bad experience can lose your customers and a good experience can attract more customers, gain trust, and the brand is loved by many.  Customer experience is one of the most important driving forces behind customer loyalty. Are you looking to strengthen your brand preference by providing your target audiences with an impeccable user experience? 
Measuring and improving customer experience, however, is difficult to realize without the assistance of innovative tools that automate your processes and streamline the way you interact with and collect feedback from customers. This is where tools like customer experience management solutions come to the rescue to improve customer loyalty through valuable interactions and minimize costs by lowering customer churn. 
Top-notch customer experience management software in 2022
With a bunch of CXM software available online today, it might become challenging for you to select the most efficient tool that can help you measure and optimize your customer experiences, alongside a complete journey from exploration to after-sales interaction with the brand. 
Let's look at the top 12 excellent CXM software covering every aspect of customer experience mapping: 
➣  Konnect Insights
Konnect Insights is a unified platform that provides you with social data from social media and across the web. The software allows you to get data in real-time, push data as tickets into other tools such as Freshdesk, Microsoft Dynamics 365, Slack, and automate the process of moving data by setting rules based on classification, keywords, followers, sentiment, etc. The platform is ideal for all-scale enterprises as it offers a complete social suite from Social CRM to BI Tools and Crisis Management with powerful workflows to ensure a top-class experience delivered to customers. You also get detailed reports regarding agents' performance as well as reports related to the volume of support queries and their respective statuses.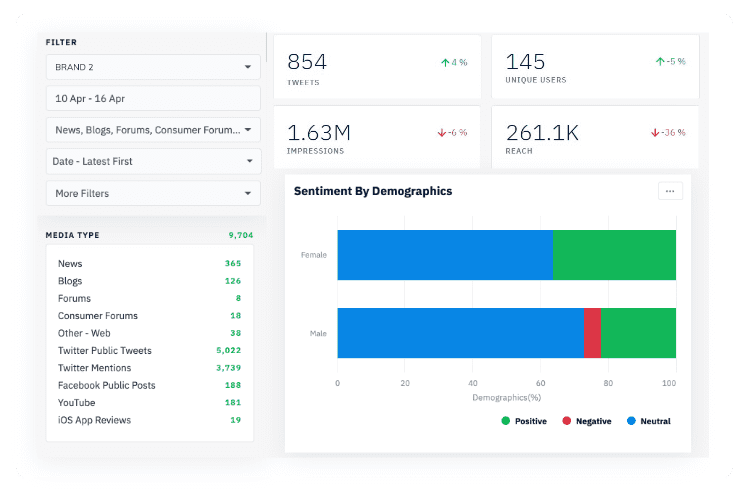 The customer experience management system mainly surfaces the brand's customer feedback and CX data in the form of dashboards.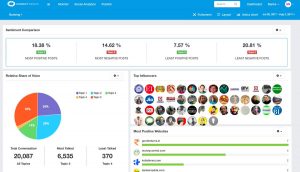 ➣  UX360
UX360 is recommended for all enterprise UX professionals who wish to positively impact visitors' experience by knowing their users well. It amalgamates client and user experience teams to offer an excellent customer experience management solution. The best part is that it enables users to research the current customer experience data and choose the changes they want to implement to enhance the customer experience.
It offers advanced task management functionality plus integrates pretty well with well-known agile management tools, which makes this platform perfect for scrum teams. Thus, if you want to leave a significant impact on how visitors experience your website, then UX360 allows you to create user personas and stories as it will help them know customers better.
➣  LiveAgent
This tool is best recommended for beginners, small and medium-size organizations, and enterprises. Some of its significant features include multi-lingual support, universal inbox, mobile applications, native live chat, and many more. They help you in simplifying communication, enhance the efficiency of the agents and boost customer satisfaction with its advanced functionality. Thus, it is a robust tool that provides advanced automation features and is perfect for a remote team of any size.
➣  Clarabridge
Clarabridge is a feature-rich CEM solution mostly recommended for media management, media reporting tools, and surveys. It is considered the central hub for your clients' voice, enabling you to get valuable feedback irrespective of the number of requests received.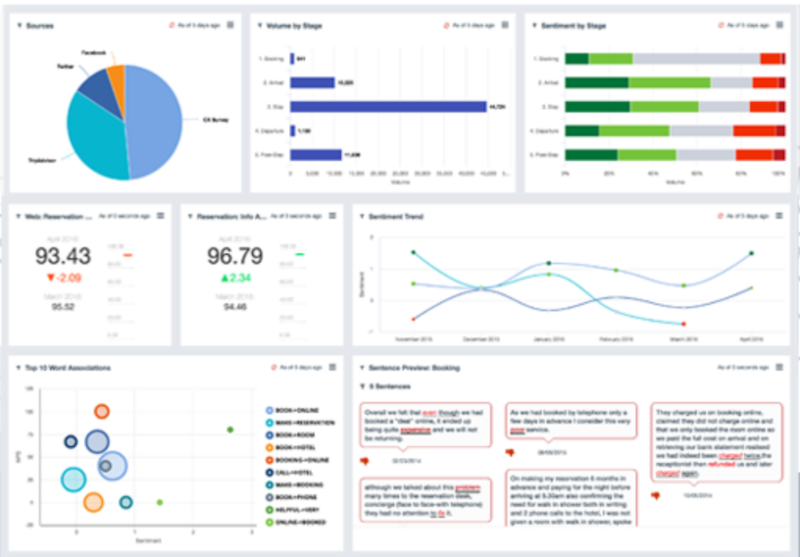 The highlight of Clarabridge is that irrespective of the platform from which the feedback comes, it funnels the feedback, and optimizes your site accordingly. Companies that get a lot of feedback have an edge if they use it. This is because it offers a Natural Language Processing engine that collates and streamlines data.
➣  Qualtrics
This tool helps convert your customers into loyal ones by rendering top-notch services, as they expect. Numerous users favor this tool because it helps them figure out the issues that their customers might experience and react to them instantaneously in the best possible manner. You can use this tool for improving and measuring employees, customers, product, and brand experience. As per its reviews, this platform aims to boost customer experience through its data-driven actions.
➣  Medallia
It is one of the leading customer experience management tools that offer a CEM solution along with some fantastic features. The best part is that it also consolidates itself with the enterprise resource planning system and makes it easier for users to connect financial data with the customer experience and analyze the reports. They use analytics and customer feedback for understanding customers in a better way. Medallia collates this data from sources, which are both structured and unstructured. It can be integrated with ERP systems so that you can tie financial data with customer experience to come up with improvement strategies based on business results.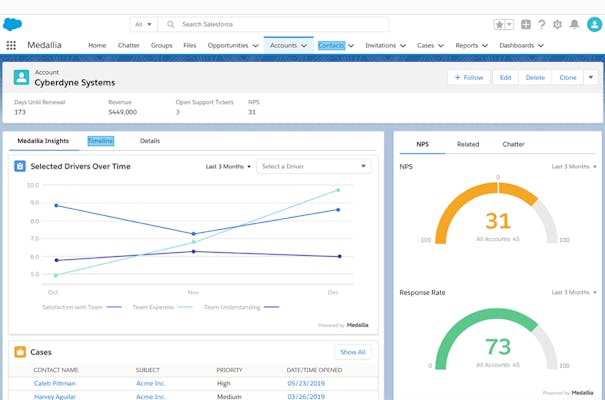 ➣  Genesys
A remarkable customer experience management tool, Genesys is recommended for small to large businesses. It offers seamless customer experience and cloud contact center solutions. They render customer service solutions for various industries such as IT, marketing, sales, small businesses, and contact centers.
There are several reasons why you should opt for this platform: for example, it involves easy deployment, workforce optimization, connects phone, email, chat, and social through an easy-to-use tool, and offers agents a 360-degree view of customers.
➣  SAS
This tool is perfect for digital marketers who need to use massive data intelligence for raising conversion and boosting CX simultaneously. People choose SAS primarily because of customer journey optimization, streamlining marketing decisions and operations, and getting more insights into business variables. You can also say that SAS helps brands flourish by providing a personalized customer experience for their customers. They also allow marketers to act in real-time by suggesting the best offers to their customers.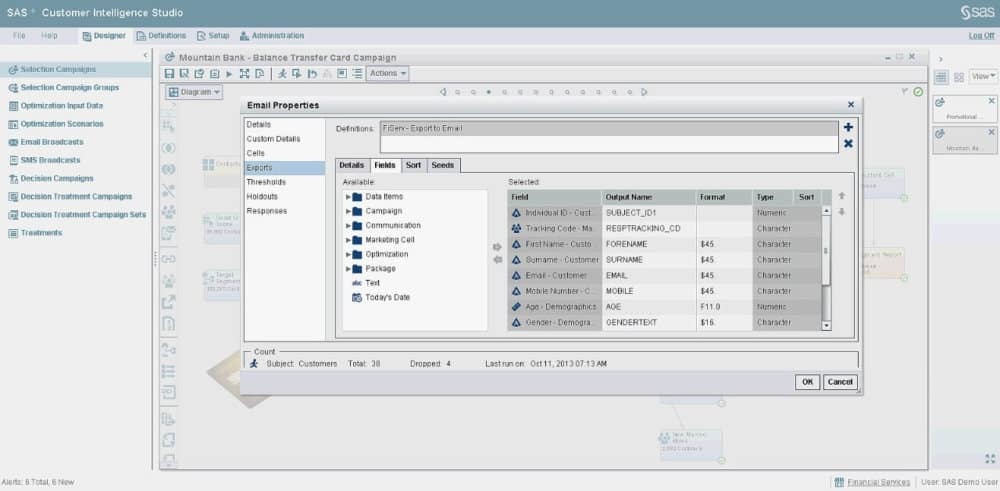 ➣  Satmetrix
This tool helps users put customers at the center of decision-making and provides them with the information they need to boost business performance. The best part is that you also get a virtual cloud with enhanced support. This tool is said to be one of the best for reporting and analytics as it uses both direct and indirect customer feedback to get data from call centers, contact centers, and ongoing conversations on different platforms.
Satmetrix monitors the collected data and generates reports about the company's customer behavior, persona, mapping of the customer's journey, and most importantly, their buying decision journey as well. They also provide enhanced support and a private virtual cloud.
➣  ResponseTek
If you require insights into the support agent's side of the conversation and the customer, opting for ResponseTek is the best decision. The platform is best known for improving your support agents' techniques and spotting prominent training opportunities for your employees. The platform is predominantly used for support agent training and feedback services, voice and text analysis, and automated interaction flagging. It also provides access to targeted surveys where you can take a survey for some randomly selected group of customers after different actions such as completing a form or abandoning. 
In drawing to a close.
"Remember with big budgets come big expectations" and with customer experience on the plate that's a lot at stake. Customer experience management tools consolidate customer data and extract insights, and will give you qualitative data regarding your audience's psyche. Hopefully, this list of selected tools will help you pick something that suits your brand just perfectly.
Tags: Best CXM Tools 2022, customer experience, Customer Experience Management, Customer Experience Management 2022, Customer experience software, Customer service software, CXM, CXM Tool 2022