Reading Time:
5
minutes
The highly advertised running shoe that cost you a little fortune and promised to last many summers just got ripped in the side within the third month. You immediately tweet the company, asking for an explanation. No response; not even an acknowledgment! Being frustrated, you post the images of the invoice and the shoes. What happens next? This becomes viral in no time.
In the age of "viral" marketing, all brands, big or small, are investing significantly to go viral and capture the hearts of millions of customers. But no brand wants to become viral for unwanted reasons. This kind of incident can be chaotic and become a PR nightmare.
The current number of social media users around the world stands at 4.20 billion, equivalent to more than 53% of the world's total population, and they are constantly sharing something — their desire, feeling, admiration, complaints, and so on. 
It takes just a push of a button to share anything, and sometimes, a seemingly harmless situation can quickly spiral into a full-blown crisis. Your brand needs to be always vigilant because your reputation is at stake, and your competitors who are paying close attention to you and your customers can quickly take advantage of the situation.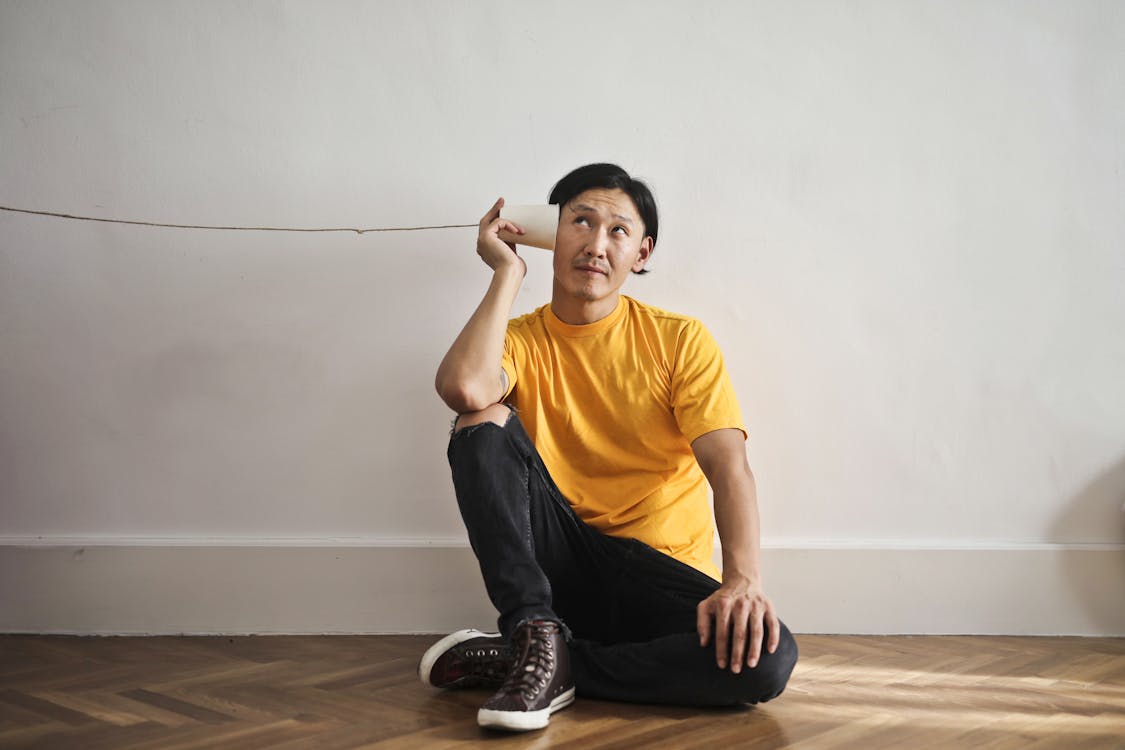 Listen to What Customers Are Saying
In every moment, fresh content and billions of online and social conversations are posted on every social media platform, shared, and re-shared. While many of the social conversations, mentions and posts are about your brands, products, campaigns, your competitors, and your industry, you need to know how to identify them, monitor them, aggregate them, and extract insights from them to be successful. You need a strong social listening strategy. Social listening helps brands decipher what the customers want from the brand in terms of offerings and communication and create an effective business strategy and marketing campaigns.
Why Social Listening Is Critical
More than 90% of brands already have a social media presence, and a good percentage of them have some sort of social media marketing strategy. But, most brands still do not properly utilize social listening as a tool to gauge customer sentiment and fail to extract competitive and marketing insights.
Even if some insights are extracted, another important dimension is often overlooked in those insights. Irrespective of the research you do, create campaigns, push your content to all leading platforms, or engage with the audience, the purchasing decisions taken by customers are emotional or psychological in nature. If a business does not understand the customer psyche, the marketing effort will fail. Social listening gets the assumptions part out of the brand marketing strategy. It is a must-have in consumer research and has countless benefits.
Responsive Brands Increase Brand Loyalty
As a brand, do remember that customers love it most when brands listen to them, reply to their queries promptly and thoughtfully, and address their challenges. The responsiveness increases customer retention, creates brand loyalty, and paves the way for potential customer gains. Just as in the old days, word of mouth works amazingly on social media. Social listening insights can even help brands proactively take care of any potential issues. This leads to heightened brand growth.
A great example of a responsive brand is Starbucks. Known for dazzling its customers with innovative offerings, Starbucks embraced fast-moving technology long ago and has a robust social media presence. Starbucks knows its audience demographics very well and has worked out a highly effective social media strategy. Its social media team responds to queries quickly, in turn creating a sense of engagement and involvement. 
The company also uses social listening insights to create highly creative content and targeted campaigns. Starbucks' 17.8m followers on Instagram, 10.8m followers on Twitter, and 36m users liking Starbucks' Facebook page are examples of the brand's popularity and engagement.
Listening to the Audience Helps Create Targeted Campaigns
As most brands promote their products and services on social media, customers are also looking toward social media as the main inspiration behind their purchasing decisions. User interaction in social media platforms reveals valuable insights about demographics, user personas, diversity, choice, etc., and helps businesses create customized and targeted marketing strategies for different platforms. Being familiar with the latest social media demographics statistics helps prioritize which platforms are your best bets to invest your dollars.
Airbnb is a company known for its highly effective social media strategies. Although active on other social media platforms, Airbnb's analysis of user demographics and social listening insights nudge it to increasingly utilize Pinterest as a powerful platform to list and promote its content. People use Pinterest as a 'visual discovery engine,' for inspiration, 'to create a life they want,' and for purchasing decisions. Pinterest has 400m+ monthly users and 240 billion pins. Among the users, 77.1% are female and 14.5% male. 
Airbnb has teamed up with Pinterest to share a plethora of out-of-the-ordinary travel itineraries, made successful Airbnb hosts share their experiences and tips, and even offered unique star-gazing homes and experiences. These campaigns captivated the hearts of millions of users, increased Airbnb's brand recognition, and ultimately influenced the purchasing decisions of the users.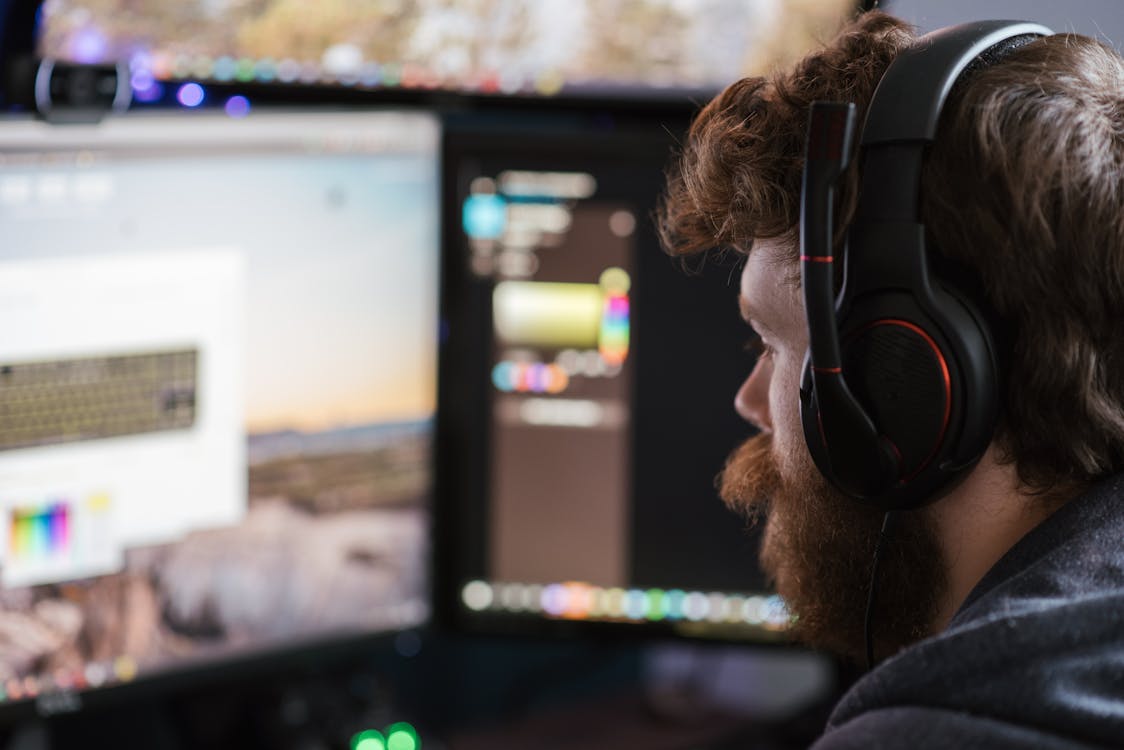 Technology-Enabled Social Listening Helps in High Customer Retention
The newer-age social listening tools are embedded with AI, ML, NLP, and data analytics. The tools measure customer/user sentiment, analyze audience persona and demographics, and monitor social media conversations. These are the precise reasons brands are increasingly using social listening tools for gaining unique advantages. Through social listening, brands can monitor user activities, discover what the users want, analyze the data, extract real-time insights, create customer-oriented campaigns/strategies, create new sales, retain customers, and gain new followers.
In the hotly contested streaming services market in the United States, where HBO, Amazon Prime, Disney+, and Apple TV are out there to disrupt the market, Netflix still holds the fort as the most popular service. Netflix ticks all the boxes when it comes to social listening, paying close watch on customer sentiment, expectations, and audience demographics, and engaging with targeted customers in a witty and absorbing manner. By embracing innovative technology, Netflix creates highly successful marketing campaigns that woo audiences and create a massive user base.  
Listen, Engage, and Create a Winning Marketing Strategy
It is important to understand that your marketing strategy can only be a winner when it rightly understands the buyer's psychology and replicates it. On social media, just as in regular offline conversations, users act mostly out of hyperactive emotion, pushing the Share button, typing text, using hashtags, or adding an emoji, but the underlying reason is the interconnection of emotion, positive or negative.
So, the winning strategy is to pique curiosity, follow the reciprocity theory to create and gain reciprocity, listen carefully to customer interactions and feedback, show them you care, continuously improve customer satisfaction, and create a loyal brand community, enabled by a strong social media listening strategy.
Tags: Brand Loyalty, customer analytics, Customer Service, Listening Tool, Marketing strategy, Social CRM, Social Listening, Target audience